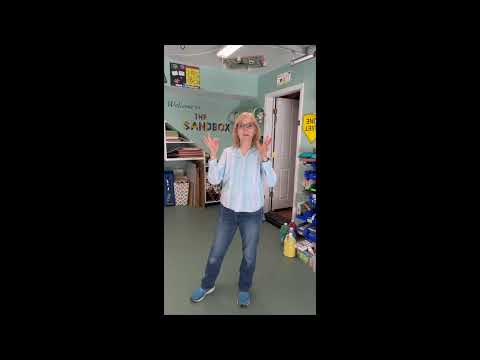 The Sandbox
Pulling up to Mary Simon's home in New Monterey, you wouldn't suspect that the garage and adjacent sewing room house a full-service teacher supply store. The front fence is lined with hand-made bird houses, and the neat yard is filled with bright flowers. But once you get to the end of the steep driveway and take a left into the garage, that's precisely what you find–a supply space that is any teacher's dream.
Inside you'll find colorful stacks of supplies chosen specifically for the STEM and STEAM activities Mary loves. You've entered "The Sandbox," where area teachers are welcome to take whatever they need for their classrooms at no cost.
The Sandbox is Mary's pandemic project. After a career as a first and second-grade teacher followed by the founding and management of a popular San Jose nonprofit that acted as a clearinghouse for teachers to access supplies donated by local businesses, Mary retired and moved to Monterey. She kept busy with various hobbies, including sewing, and then Covid shut things down. During the pandemic, Mary sewed more than 600 face masks while pondering the question, "What do I want to do after the pandemic that will make me happy?"
The answer crystalized, and Mary sprang into action using the downtime of the pandemic to turn a part of her lovely home into a full-service teacher supply outpost. She knew she wanted to create a space where teachers could find inspiration, supplies, and support and that she wanted it to be on her terms. That meant she would spend time doing the work she loves: creating class activities, solving problems, and supporting teachers. She was determined that this new venture would be fun for herself and the teachers she would be helping. To that end, she chooses not to file paperwork as a nonprofit, take on volunteers, or make things any more complicated than she thinks they should be.
Keeping things simple at The Sandbox means Mary isn't focused on the business side of a nonprofit and is exactly where she is happiest: using her decades of experience supporting and helping teachers. She doesn't have a website, doesn't do social media, and isn't interested in attending events to promote The Sandbox. She's determined to stick to what she is best at and most enjoys: spending time with teachers in the colorful, inspirational space she's created in her Monterey home.
Once she decided on her new mission, she ordered flooring, shelving from IKEA, and other supplies and transformed her garage into the well-organized and maximized space it is today. The room adjacent to the garage that used to be Mary's sewing room is now a library with floor-to-ceiling bookshelves artfully arranged with colorful books.
The walls of the main space are lined with shelves filled with individual projects, a large table in the center has bins containing back-to-school supplies, and the back wall has diecuts and laminating machines perfect for creating bulletin boards.
Mary doesn't stop at providing teachers with supplies; she offers mentoring by helping them choose and plan activities. Teachers find an equal partner in Mary, her enthusiasm for the projects she carefully pulls together and her admiration and respect for teachers is evident. Mary says, "I'm blown away by the creativity of our local teachers. My goal is to inspire teachers so they can continue to inspire their students." Simon says that teachers are challenged with finding materials and still paying for too many supplies out of their pockets. She tells teachers to "let me know what it is that you're buying, and I'll make sure I have it available when you visit."
The process of using The Sandbox is simple. Mary offers open hours three days a week, Tues, Thurs, and Saturday.  She asks that classroom teachers let her know when they are coming so she can keep things manageable as well as for everyone's safety.  It also helps her plan for providing a meaningful experience.
Once a teacher is at The Sandbox, it's playtime. There are no rules beyond a directive to have fun. Teachers are welcome to take anything they need. Mary offers suggestions, helps teachers understand how a project might work in the classroom and brainstorms with them on issues they may be having.
Approximately 70 teachers have taken advantage of "shopping" in The Sandbox. Some visit once; others are regulars who stop by every few weeks to pick up new supplies and projects for their students. Mary places no limits on how often a teacher can visit or how much they can take. Everything is freely given with a healthy dose of Mary's enthusiasm for teachers and the invaluable work they do.
Mary takes donations from individuals and businesses. Useful items such as unused craft supplies, small office items, and educational activities are much welcomed. Mary also provides a wish list of educational products if you would prefer to support The Sandbox in that way.
The Sandbox has turned out to be exactly what Mary had hoped for when she was asking herself "what comes next?" during the height of the pandemic. It's a special place where teachers can be inspired and can freely exercise their creativity.
---
INTERESTED IN DONATING? Reach out to Mary Simon at sandbox4teachers@gmail.com. While she welcomes donations, she does appreciate getting a head's up as to what is going to be dropped off and making arrangements for delivery.
FOR TEACHERS: Contact Mary by email at sandbox4teachers@gmail.com, she'll set up a time for your visit and send you the address and directions.
---